Compounding and Pet Meds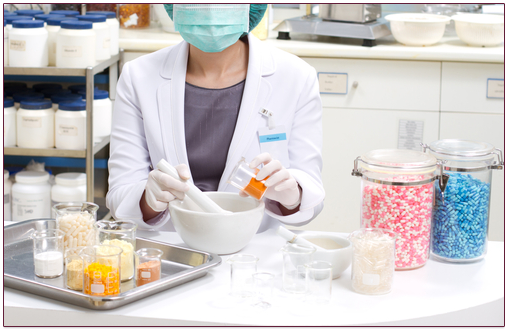 Compounding is the act of a pharmacist creating a customized dosage form from bulk ingredients or other dosage forms. Our compounders can often work with your medical provider to find a solution that works for you when you or your pet have a need that isn't met by commercially available products. Patients have used our compounding services for many reasons including:
Making medications easier to take or apply
Access to medications and dosage forms not available from manufacturers
Improving the flavor of a medication
Customized doses
While White Cross Pharmacy prides itself on being able to deliver a huge variety of compounded medications, here are some of the areas patients have found most useful:
Bio-Identical Hormone Replacement (Female and Male)
Pet-tailored dosage forms
Pain relieving creams
White Cross Pharmacy has offered compounding since the opening of our Sandpoint location in 2003.   Since that time we have provided our community with over 600 individual customized medications for both humans and animals!  We continue to add to this total.  Talk to one of our staff about compounding if you have a need for a customized medication.